Suggestions of French games to play coming soon!
Entretemps, check out our first Fun From France articles.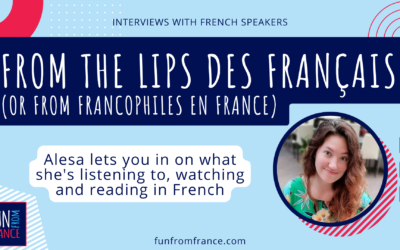 I'm Alesa and I'm an American from Kansas who's lived in France for over 8 years. Although I may not be French (not yet anyway, fingers crossed for my nationality request 🤞🏼), I am the lifelong Francophile behind Fun From France.
I studied French in high school and earned bachelor's and master's degrees in French in the US, and was always on the lookout for ways to immerse myself in authentic, current French culture. I listened to as much French music as possible to practice my French, finding the lyrics and teaching myself to sing along, but it was really hard to find much in the Midwest in the early 2000s. When I first arrived in France, I realized just how little I knew of everyday French life and common cultural references.